Massage Therapy includes a variety of styles with numerous areas of focus. Clients come to my office with a wide range of complaints and needs. Client goals include everything from helping manage chronic pain al the way to simple relaxation. Here is an overview of some of the issues that I help people with every day in my Massage Practice.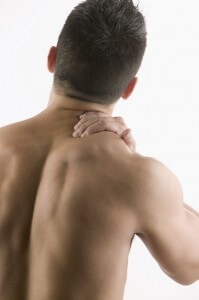 Many people have chronic pain or discomfort caused either by the day to day grind or from some specific injury. In some cases it is a combination of the two, an old injury followed by years of wear and tear. In my practice I focus first on pain relief then work to correct the underlying cause of the chronic pain. To learn more about what massage has to offer for pain sufferers take a look at the page on Chronic Pain

     Athletes can benefit greatly from regular Massage treatments. Everyone from the professional athlete to the amature player. Many of my clients are the everyday Jane or Joe who spend time in the gym keeping in shape and want to feel better. Sports massage can help speed post workout recovery and help to prevent those minor injuries that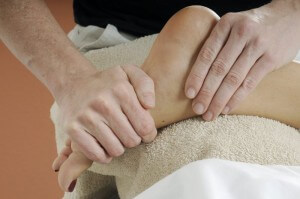 set you behind in your workout goals. For more information on how sports massage can help take a look at the page on Athletes. To read more information about sports oriented massage therapy go to the page on Sports Massage.

Clients who are recovering from some injury or surgical procedure often find that their recovery time is greatly reduced by the use of Therapeutic Massage sessions. Often having had only limited recovery after numerous sessions of PT and other therapies, many of my clients have seen greater progress after incorporating orthopedic and medical massage into their rehabilitation program. To read more about how medical massage can help with recovery take a look at the page on Injury Recovery. To learn more about orthopedic and medical massage take a look at the page on Medical Massage.
What to expect during a typical session.
The typical session begins with the client giving a brief description of his or her goals. This interview might be followed by a postural/functional assessment, where the movement and flexibility of the joints and muscles are measured and observed. This information is then discussed with the client so that
we can together create a therapy plan. After the interview, I will leave the room while you disrobe and cover yourself with a sheet and a blanket. Except for the area being worked on you will be draped by the sheet at all times. If you wish you may wear some or all of your clothing.

Each session is tailor made for the individual. I do a lot of what I call 'fix-it' work, but everything is done in an integrative way. My work tends to be very intuitive, moving from technique to technique as I discover connections within the body. I might bring your attention to your breath or to some other internal process. Your session will leave you feeling relaxed and more in touch with your body.

The session is concluded with a post massage interview during which we will discuss how you feel and what sort of corrective exercises or stretches might be useful. Here is a link to the Loveland Orthopedic Massage Therapy Policies and Procedures document which outlines our working relationship.
Policies and Procedures